Beauty > neck

Beautiful neck
A beautiful neck supported with a beautiful shoulder makes a woman look elegant and tall. A healthy neck supports your head, keeping it aligned with the rest of the spine in a proper, balanced posture, while a beautiful shoulder just emphasises your figure making you look beautiful and gorgeous.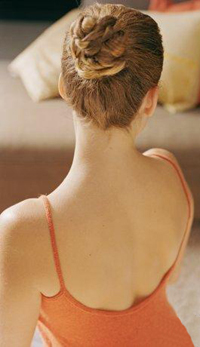 Tips for a graceful neck
1. Hold your head up. It improves the posture and is good for the neck.
2. Sleeping without the pillow helps in preventing double chins.
3. Daily before bath, for a minute or two, massage the neck area with downward strokes one hand following the other using any cream or skin oil.
4. Apply lemon-turmeric paste on the neck to eliminate the colour difference in face and skin.
5. When you apply the facial masks don't forget to apply it on the neck too.
6. Arrange your work environment properly (furniture, equipment, etc.) so that your neck can be maintained in a relaxed position at all times.
7. Take rest breaks to prevent straining the neck.
8. Stop the task and take a rest immediately if you experience any neck pain or discomfort.
10. Consult a doctor or health-care professional immediately if pain persists.
Necklift - Treatment.....
Neck wrinkles - Causes, prevention,cure and natural remedies.....
Neck exercises - Regular neck exercises .....
Tips for your neck - The neck is the most flexible part of your spine. .....