Beauty > Eye Care

Healthy eyes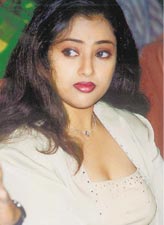 Each and every part of our body has its own importance and value, the eyes are the most important part of the body. These are in fact two precious `gems' provided to our body by the Almighty to observe His beautiful creations. We must protect these gems throughout our lives, so as to enjoy maximum pleasure of the world of the Almighty.
Steps for healthy eyes
Sun Tonic
Sunlight is the tonic for eyes. Therefore, as you get up in the morning, face the rising sun with eyes closed for 2 to 3 minutes. This strengthens the eye muscles and improves vision.
Reading Distance
Artificial light destroys the tissue in the eyes and in the course of time weakens the eye muscles and vision decreases. Therefore, do reading or writing work, whenever possible, in natural light. Do not strain yourself by continuous work. Green colour is soothing to the eyes, so once in a while gaze for a minute or two at distant greenery, whenever using your eyes continuously on some fine job. The ideal reading distance for students is 12-18 inches away. While reading, light should fall on the book from above on the left side.
Watching TV
Continuously watching TV from a close distance is harmful the eyes. Ideal distance should be ten times the distance of the diagonal dimension of your TV screen. Do not make your seating arrangements near your TV set. The computer screen should be at least an arm's length away. Stop watching these screens, off and on, and gaze at a distant point. Continuous viewing can damage the eyes and dull the brain.
Food for the Eyes
Eat fruits, green salads, carrots, especially yellow fruits like papaya and mango which are rich in vitamin A. Avoid spicy, stale, devitalized and junk food. These affect the nervous system, including the optic nerves.
Eye bath
After you pass through dusty areas as soon as you reach home have an eye bath. Using an eye cup, bathe with boiled and cooled water for a few seconds, rotating the eyes with the eye cup in place. Rest the eyes frequently during the day, especially when you travel. Keep a gentle smile on your face this relaxes the tension in your eyes.
Eye soothing drops
There are preparations available in the market containing borax, hydroxypropyl cellulose, sodium chloride, pottasium chloride and benzalkonium which are used for soothing strained eyes after watching TV, irritation of the eyes due to pollution or after foreign body in the eye. Applay a drop of rose water to each eye everyday.
Exercise regularly
The eyes need oxygen to stay healthy and comfortable. Growing scientific evidence suggests that aerobic exercise can increase crucial oxygen supplies to the optic nerve and lower pressure in the eye.
Get a good night's sleep
A good night's sleep can help keep your eyes feeling bright and refreshed. Lack of sleep and fatigue can lead to your eyes becoming sore, irritated, puffy, red and bloodshot. A quick fix for relieving your eyes from any discomfort caused by lack of sleep is to place a cold compress – wet tea bags, slices of cucumber or a cold wet facecloth – over your eyes then lie back and relax for ten minutes.
Drink plenty of water
The human body is made up of 70 per cent water. Water is essential to the normal working of the body and for keeping your eyes healthy. Dehydration can lead to dry, sore and irritated eyes.
Beautiful Eyes - Eyes give your face energy and individuality. .....
Dark circles - Causes and remedies.....
Puffy eyes - Causes and remedies.....
Eye care tips - Tips for healthy eyes....
Contact lens - How to use contact lens ....
Sunglasses - Why Should I Wear Sunglasses ....
Pink eye - Causes and treatments ....
Eye styes - Causes, symptoms, treatments and preventions ....
Eye exercises - Useful eye exercises ....
Summer eye care - Like all great things, the .....
Dry eyes - Do you feel unpleasantness in the eyes .....
Keep your eyes in a good condition - Just as general health can be preserved by doing physical exercises .....